The change communication and learning model for efficient change
Changing something is easy – creating lasting behavioural change is much more difficult. We've been leaders in change communication since 2003 and the Change Communication and Learning Model is based on best practice from our work with clients.
Our book describes the model, and is meant to provide a good framework for planning, preparing and executing engaging and efficient change communication.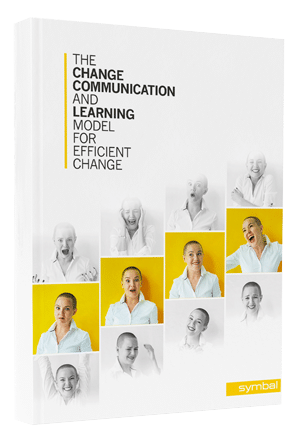 Businesses don't change – people do
The essence and the benefit of our Change Communication and Learning Model is that it not only describes the change journey for an individual person, but also provides guidelines for HOW to communicate with many people in a community, during each of the steps of the journey that we introduce.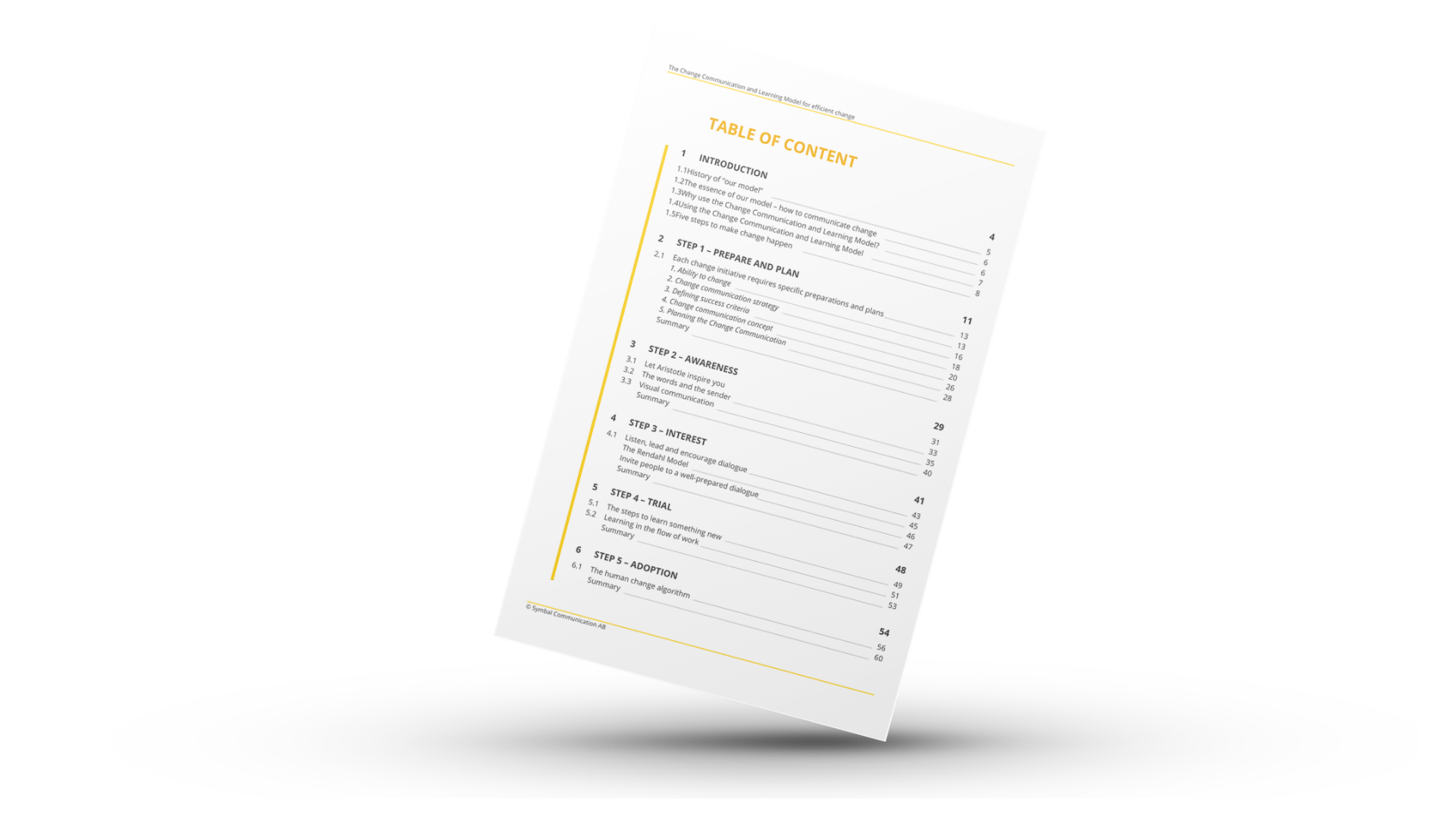 We support our customers to make change happen faster while maintaining productivity, here's our toolbox 
We help you build new and better abilities for change through education and learning.
We help you support people to learn in the flow of work, and ultimately to change and perform better.