Raising the competence and confidence levels among the sales force.
Alfa Laval is the world's largest supplier of gasketed plate heat exchangers (GPHEs), a position they clearly want to keep. In Spring 2013 our client decided to start a global campaign for their outstanding products by raising the competence and confidence levels among the sales force.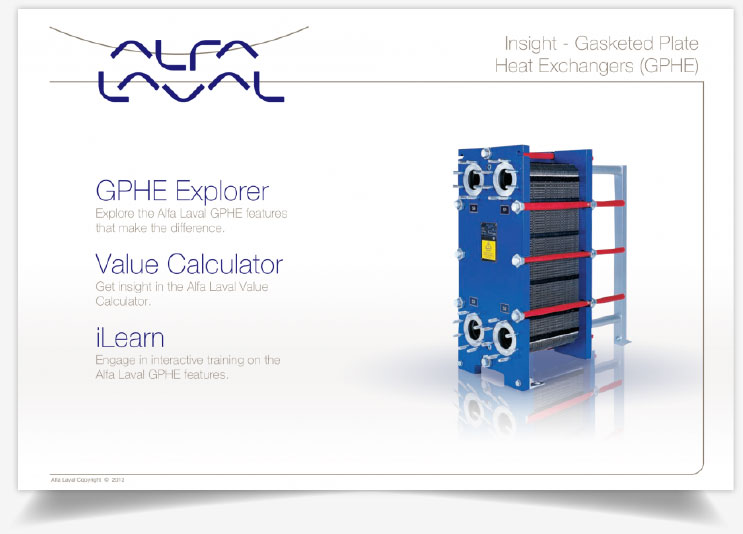 Symbal was asked to propose a brand new communication and competence solution including content, design, and media. We created the GPHE Insight App, making all the tools to learn about GPHEs and to demonstrate their benefits to the customer available in one place. To help Alfa Laval's clients to easily see what attributes make a difference, we included 3D movies showing the unique features justifying the long term value investment, over a short-term commodity. The app includes a handbook, product and theory trainings, as well as an illustrative value calculator. The solution is also available as a web page.
"I can tell you that the app you created, GPHE Insight, has become hugely admired and appreciated."
Current owner of the app
The GPHE Insight App is now being rolled out globally, translated into as many as 12 languages. So far the app has been a success with great reviews, and Alfa Laval has already decided on an extension of it for other product groups.