From a pile of PowerPoints to info at your fingertips
Our client aims to be the leader in automation solutions in their industry. That takes a large force of specialized engineers. But with a traditional approach to training based on huge PowerPoint presentations and long classroom sessions, it took new employees 6-12 months before they were fully ready to bring in revenue. And once they were out in the field, there was no easily accessible support material. Add in the high turnover rate among automation engineers and the situation was simply unacceptable.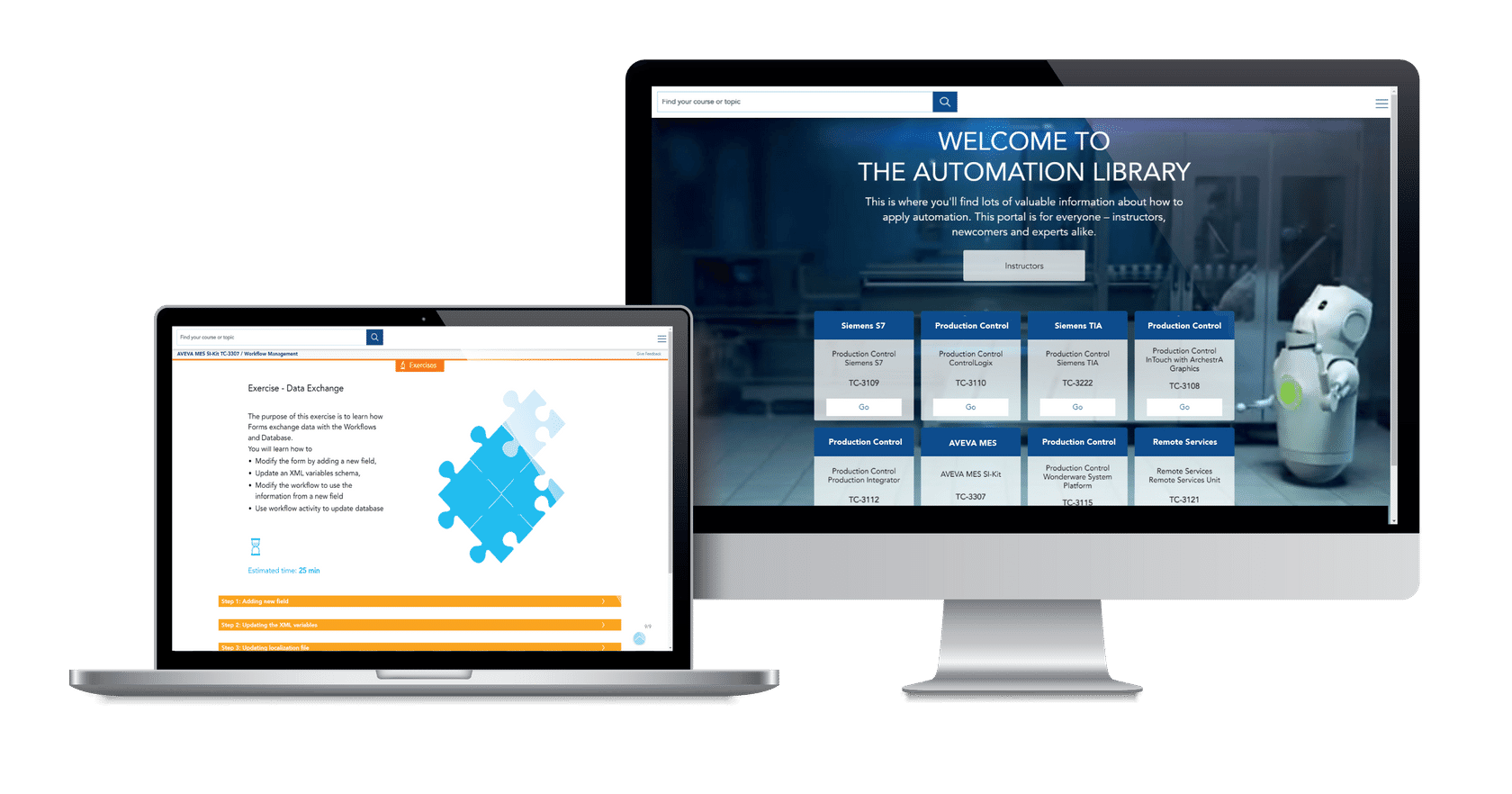 We identified exactly what performance support was needed throughout the entire workflow of an automation project. We then created a digital coach and embedded it in the flow of work. The digital coach features clear and concise guides on a huge range of topics with a careful balance of theory and exercises. The user interface makes it simple to find what you need in a snap, whether it's the basics or highly advanced problem solving. We also helped our client with their change journey, creating learning and communication for different stakeholders throughout the process.
Employees now gain new competences, get certified and start bringing in revenue much faster. They're also making better fact-based decisions, designing with greater accuracy and at lower cost. More employees can learn at once since the solution is not as dependent on facilitators. And those facilitators, who are some of the best automation engineers in the company, spend less time training and more time creating value. All of this largely comes down to one thing: learning in the flow of work is far more engaging and personalized. Employees are only a couple clicks away from the answer they need right now.