Förändringskommunikation
Symbal levererar en komplett verktygslåda för dialogskapande och kommunikation. Vi förlitar oss på beprövad och effektiv metodik, för att skapa innehåll som inspirerar och underlättar dialogen i just din organisation. Vi vägleder även förändringsledare, och tar fram de rätta kommunikativa verktygen så att de kan nå fram och överträffa medarbetarnas förväntningar under hela förändringsresan.
Klara - färdiga - Gå i Mål. Planera din framgångssaga!
Våra experter inom förändringskommunikation finns med från start för att hjälpa er undvika hinder och minska risken för motgångar under förändringsresan. Vi levererar analyser, strategier och planering så att er kommunikation verkligen tar er dit ni är på väg.
Skapa positiv förväntan
För att få alla medarbetare att känna förväntan och förstå en ny och förändrad riktning för organisationen, behövs två saker: Dels ett högre syfte - en meningsfull berättelse kring den nya bättre framtid som ni vill skapa och varför det är viktigt. Dels en tydlig förklaring om vad förändringen faktiskt innebär för verksamheten, kunderna och alla inblandade.
Create interest and a feeling of security & commitment
Help people to onboard the change journey with both brain and heart. Initiate and own the dialogue – Do not hand over the initiative to the grapevines. Take command in both the digital and physical space. And most important trim communication channel no 1 – Leadership is key to change. Give them the upper hand by providing them the means to communicate and shine as leaders.
Vi vet den snabbaste och mest engagerande vägen för att nå era mål med hjälp av förändringskommunikation
"The collaboration meant that we were well prepared for the change and had a story that everyone understood and felt involved in."
The impact: Consensus in the management team, time savings, transparency and high commitment. Minimized rumors and eliminating resistance.
"Together, we created a good foundation for our communication prior to the implementation of a global development program within the company. Symbal is a responsive and professional communications agency that contributes both knowledge and creativity."
The impact: One common method for change communication globally.
"It was a complete success when we launched our new strategy for our leadership forum. The film and the messages were received with applause and we've received many comments that it fulfilled its purpose. The messages conveyed both a sense of urgency and faith in the future. Without you, this could not have been as successful as it was."
The impact: High commitment and clarity empowered operational leaders to act.
Metoder och verktyg för en lyckad förändringskommunikation
Lär dig mer om hur vi ser på saker och ting genom att läsa vår introduktion till förändringskommunikation och vår lärandemodell för effektiv förändring. Boken är på engelska.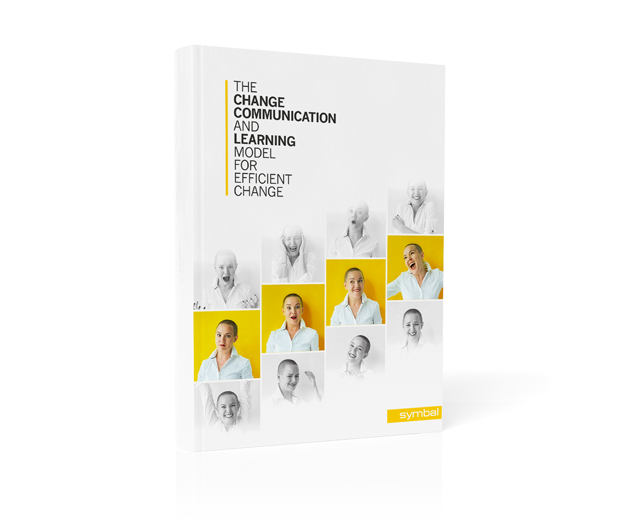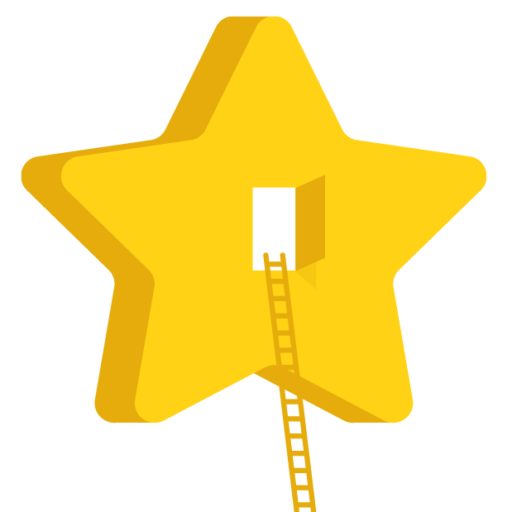 Symbal Insights
Att anlita oss för att underlätta det förberedande arbetet gör att du kan känna dig trygg att nå era mål. Lärdomar från våra många år av praktiska erfarenheter bjuder vi på. Djupdyk i våra tips och insikter kring förändringskommunikation, eller bli uppdaterad om de senaste trenderna. Kliv in i vår värld fylld av kommunikation och lärande - allt för att verkligen åstadkomma förändring till det bättre!
Vi hjälper dig att bygga färsk kompetens för förändring genom inspirerande utbildning och lärande.
Vi hjälper dig att skapa stödprocesser till medarbetare så att lärande sker som en naturlig del i arbetsflödet, så att de i slutändan lyckas prestera och förändras till det bättre.
Våra experter inom förändringskommunikation