Förändringskommunikation
Vi erbjuder en komplett verktygslåda för inspirerande och dialogskapande kommunikation. Vi använder beprövad metodik tillsammans med kreativitet för att skapa innehåll som engagerar just dina målgupper. Vi vägleder ledning och chefer, och tar fram de rätta kommunikativa verktygen så att de kan nå fram och överträffa medarbetarnas förväntningar under förändringsresan - hela vägen i mål.
Klara - färdiga - ändra - förbättra - håll i. Planera din framgångssaga!
Våra experter inom förändringskommunikation finns med från start för att hjälpa er undvika fallgropar, minska riskerna och utnyttja möjligheter under förändringsresan. Vi levererar analyser, strategier, planer och uppföljning så att er kommunikation verkligen tar er dit ni är på väg.
Skapa positiv förväntan
För att få alla medarbetare att känna förväntan och förstå en ny och förändrad riktning för organisationen, behövs två saker: Dels ett högre syfte - en meningsfull berättelse kring den nya bättre framtid som ni vill skapa och varför det är viktigt. Dels en tydlig förklaring om vad förändringen faktiskt innebär för verksamheten, kunderna och alla inblandade.
Create interest and a feeling of security & commitment
Help people to onboard the change journey with both brain and heart. Initiate and own the dialogue – Do not hand over the initiative to the grapevines. Take command in both the digital and physical space. And most important trim communication channel no 1 – Leadership is key to change. Give them the upper hand by providing them the means to communicate and shine as leaders.
Den snabbaste och mest engagerande vägen för att nå era mål!
"Samarbetet gjorde att vi var väl förberedda för förändringen och hade en berättelse som alla förstod och kände sig delaktiga i."
Effekt: Samsyn i ledningsgruppen, tidsbesparingar, transparens och högt engagemang. Minimerade rykten och eliminerade motstånd.
"Vi skapade tillsammans en bra grund för all kommunikation inför implementeringen av ett globalt utvecklingsprogram inom företaget. Symbal är en lyhörd och professionell kommunikationsbyrå som bidrar med både kunskap och kreativitet."
Effekt: Tack var detta projekt har vi idag en gemensam metodik för förändringskommunikation inom företaget - globalt.
"Det blev en fullständig framgång när vi lanserade vår nya strategi för vårt ledarskapsforum. Filmen och budskapen togs emot med applåder och vi har fått många kommentarer om att den uppfyllde sitt syfte. Budskapen förmedlade både en känsla av brådska och framtidstro. Utan er hade detta inte kunnat bli så framgångsrikt som det var."
Effekt: Högt engagemang och tydlighet uppmuntrade våra operativa chefer att agera.
Metoder och verktyg för lyckad förändringskommunikation
Lär dig mer om hur vi ser på saker och ting genom att läsa vår introduktion till förändringskommunikation och lärande för effektiv förändring. Boken är på engelska.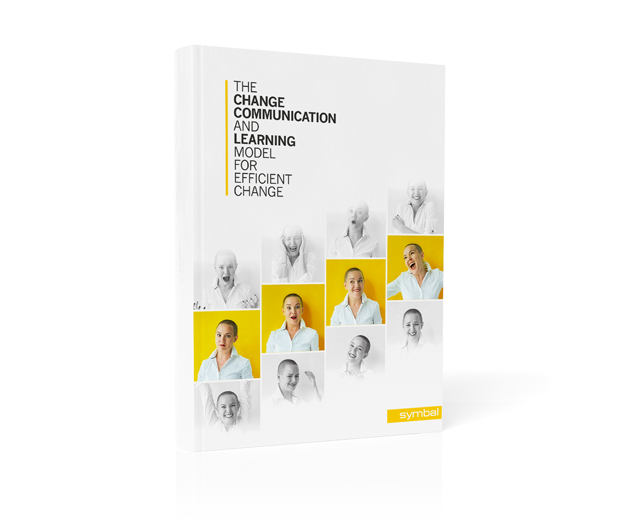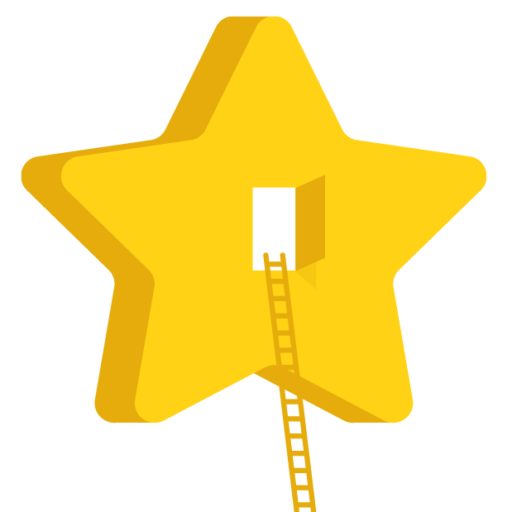 Symbals insikter
Genom att anlita oss för det förberedande arbetet blir ni säkrare på att ni når era mål. Lärdomar från våra många år av praktisk förändringskommunikation bjuder vi på. Djupdyk i våra tips och insikter, eller bli uppdaterad om de senaste trenderna. Kliv in i vår värld fylld av kommunikation och lärande - allt för att verkligen åstadkomma förändring till det bättre!
Vi hjälper dig att bygga kompetens och färdigheter för förändring genom inspirerande utbildning och lärande.
Vi hjälper dig att skapa stödprocesser till medarbetare så att lärande sker som en naturlig del i arbetsflödet. Så att de i slutändan lyckas prestera och förändras till det bättre.
Kontakta en expert på förändringskommunikation!